Product Owner (m/f) Autonomous Driving
mytaxi DE
We are the leading e-hailing app in Europe. Our vision is to create everyday magic in city movement.
Job details
Full-time
Hamburg, DE
Relocation paid
Visa Support

This company is capable and willing to help you with visa authorisation bureaucracy.

Intermediate
English

Preferred spoken language
Intro
Do you get excited at the prospect of proactively contributing to designing future mobility solutions and play a part in shaping urban transport in an autonomous vehicle world?
As the Product Owner for Future Autonomous Services at Intelligent Apps GmbH, you will be directly involved in the future development of cutting-edge technology that will disrupt the way we conceive mobility. Your work will contribute directly to the strategic roadmap of Intelligent Apps (and Daimler more broadly) on the journey to understand what is required to deliver autonomous services that will shape mobility landscapes of the future.
Intelligent Apps is always looking and investing to understand new market trends and innovations around the taxi sector in order to support taxi drivers in the digital evolution they are experiencing. Your responsibilities will include the analysis of existing mobility products and market trends as well as conceptualizing new products and UX building on the existing expertise of drivers as key asset of product development as well as projectively forming new approaches towards a roadmap of diversified (and potentially autonomous) mobility services of the future.
Your role:
You will be responsible for the initial conceptualization of future autonomous products, empowering and enabling Intelligent app to progress towards an autonomous mobility future in our Headquarters in Hamburg.
You will work closely with the product department and various stakeholders across Intelligent Apps and Daimler.
You are able to think like different customer and stakeholder groups such as Passengers, Drivers as well as internal users, and adapt to their needs. You can synthesize multi-channel feedback and understand risks and opportunities in order to identify customers' problems and needs.
You will be able to recognize opportunities immediately and transfer them into new product concepts.
You think as a European and can adapt and understand different cultures and market environments. An understanding of European markets is essential.
You will conceptualize and bring to life features and products with a team of developers and verify their success in existing markets through working with Business Intelligence functions while executing A/B Tests and overseeing UX/UI research.
You will gather new requirements, analyze and rate them on a quantitative and qualitative level before prioritizing them based on these findings.
You will work together with the entire product department (UX/UI, Business Analysts and other Product Managers) to develop the product vision and spread it throughout the wider organisation.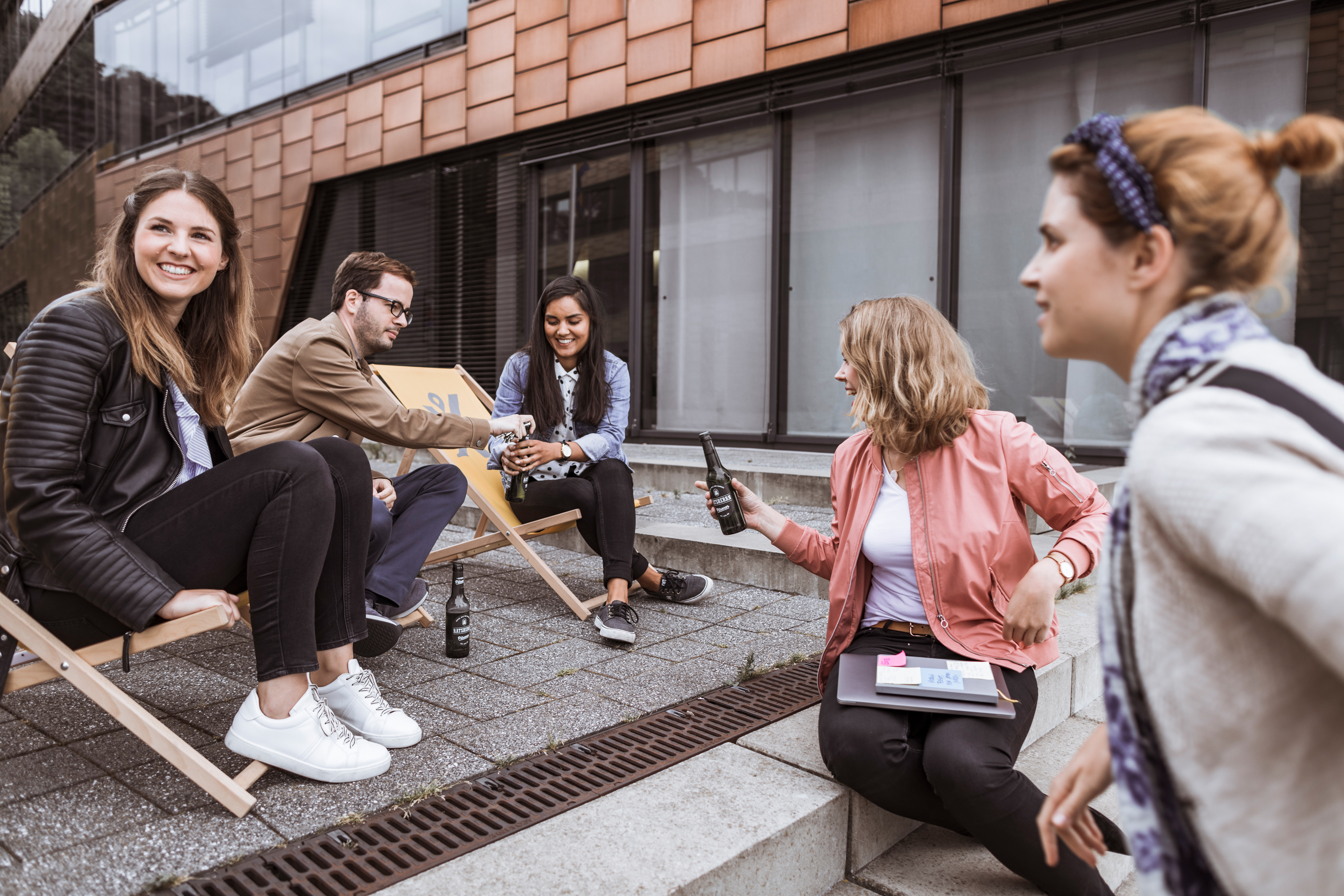 Main requirements
Degree in Computer Science or similar background

Several years of experience in agile software development with a pronounced hands on mentality
Substantial experience in software product management, you can demonstrate team management, skill in product prioritisation, creating a roadmap, and product delivery
Expertise in the field of mobility markets and/or automotive industry would be advantageous.
You are quick to conceive what makes a product successful and can conceptualize pragmatic solutions.
Understanding what makes a great UX and how to create it has always been a key driver for you as a Product Owner
As a team player, you instill high standards of communication and a sense of humor even in the most demanding and fast-moving situations
Fluent proficiency in English
Nice to have
Fluent proficiency in German
Perks
Great learning and development opportunities through internal and external workshops
Monthly mobility allowance for free taxi rides
Pension plan
Subsidised public transport ticket
Free language courses
Be part of motivated and innovative team with flat hierarchies and the chance to bring in your own ideas
Have your birthday off!
Flexible working hours
4 Team events per year
All the usual start-up goodies like fruit, unlimited soft drinks, after-work beers