Audio/Video Engineer (m/f)
mytaxi DE
We are the leading e-hailing app in Europe. Our vision is to create everyday magic in city movement.
Job details
Full-time
Hamburg, DE
Relocation paid
Requires Work Permit

Requires that you're a citizen or have a valid work permit / visa sponsorship to work in the country in which this position is based.

Intermediate
English

Preferred spoken language
Intro
mytaxi encourages a strong team spirit and simple company culture. Our teams organise themselves in established agile working environments. People at mytaxi work flexibly and independently. Every single employee is a part of our success story and so, open communication and a fair feedback culture come naturally to us.
We are passionate problem-solvers who listen and understand before we act. By working together – with each other, customers, drivers and cities - we make things better. Besides a lot of fun and potential to make a real difference, you will have the opportunity to work with the best team in the world (we know, everybody says so, but at mytaxi it's true)!
Our Internal IT-Team is looking for an Audio/Video Engineer(m/w). You love playing with cutting-edge hardware and you want to be part of something visible (and audible) than you should go for it. Make every single mytaxi employee happy with your job!
Nice stuff you are in charge of:
You take care of the functionality of our video conference system, as well improving and developing it for future scalability.

Monitoring and troubleshooting of the system is part of your job.

Observe the market, bring new nice thinks and inventions to mytaxi and make mytaxi a better place.

Further, develop the video streaming equipment for company-wide presentations (about 50 events a year).

continuously improve your setup by testing new hardware and software.

Maintain functionality of current recording and streaming setup.

Scaling the setup to be prepared for the growth of mytaxi.

Evaluate and identify new tech features for our nice company presentations.

Operate video switching equipment for all the presentations (as part of the team).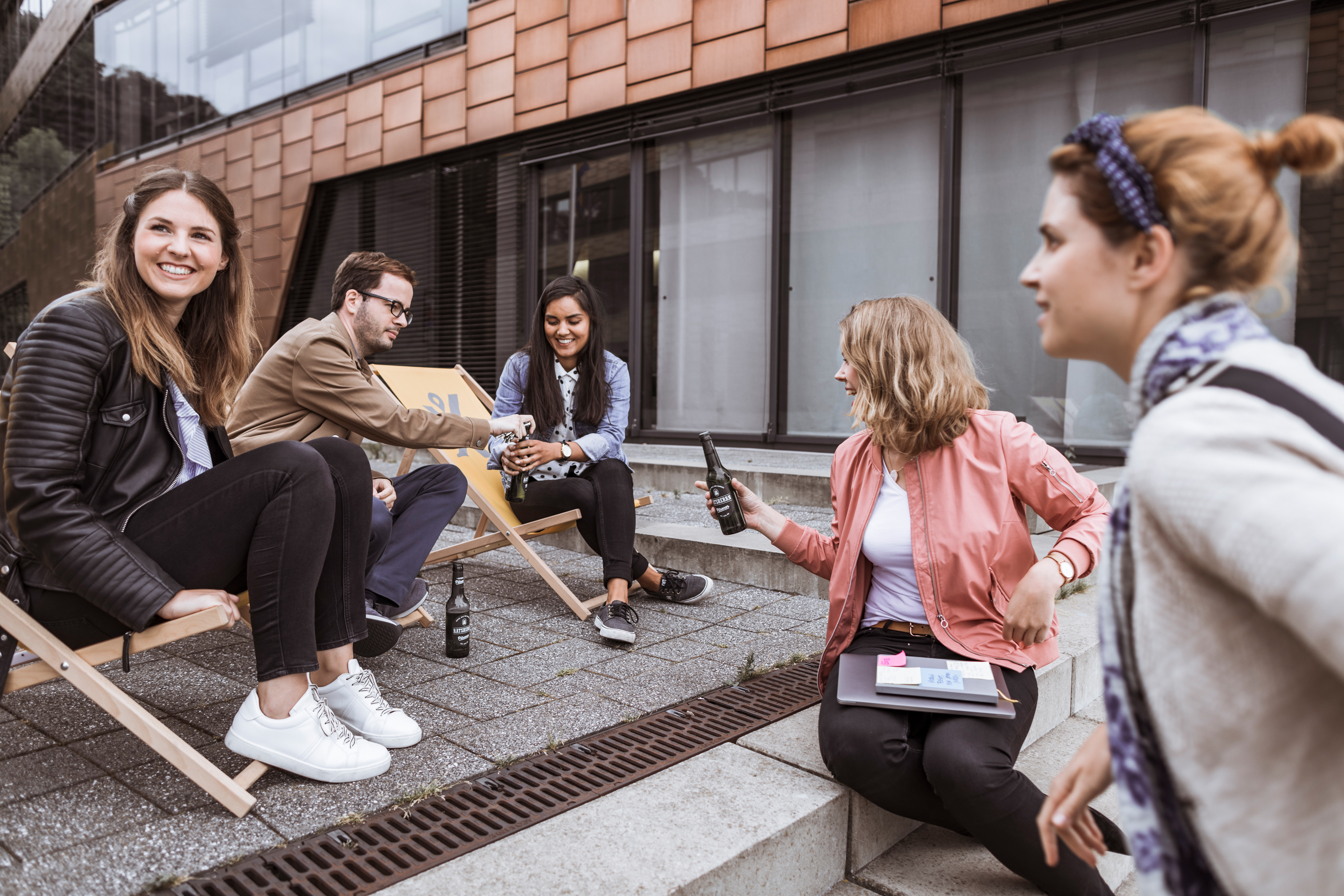 Main requirements
Experience in working with video conference systems (experience with zoom would be appreciated).
Sense for aesthetics to ensure beautiful streaming events for every mytaxi employee.
Willingness for tinkering.
Good understanding about video and audio hard- and software.
You know how to help yourself.
Openness for a few business trips to our other locations would make your life easier.
Be a self-starter!
Would be nice: Hands-on experience operating blackmagic video switching devices.
Perks
The chance to bring in your own ideas
A strong team spirit
Excellent monetary benefits (a pension plan, a monthly mobility allowance for free taxi rides, subsidised public transport ticket)
Have your birthday off!
...and all the usual start-up goodies like fruit, unlimited soft drinks, after-work beers, gym for free, a chill-out room with a massage chair, a foosball table and many more
Oh, and the opportunity to work with the best team in the world (we know, everybody says so, but at mytaxi it's true)!