Lead Product (UX/UI) Designer
Job details
Full-time
Lisbon, PT
Requires Work Permit

Requires that you're a citizen or have a valid work permit / visa sponsorship to work in the country in which this position is based.

Senior
English

Preferred spoken language
Intro
We are Europe's largest campervan rental company. With a fleet of over 1000 vehicles, Indie Campers currently operates over 60 locations across Portugal, Spain, France and Corsica, Switzerland, Belgium, Italy, Sicily, and Sardinia, Germany, Croatia, and Holland.
Aiming to provide travelers with the ultimate road trip experience, Indie Campers offers adventurers the opportunity to start their journey in one location and end it in any of our other depots. Further, Indie Campers shifts the hassle of travel planning towards a relaxed, personalized experience through the dedicated support of the bookings team. We are committed to delivering an exceptional customer experience, as well as outstanding care and support.
We take great pride in working on consistently improving our product offering, as well as our complimentary services. Indie Campers' mission is to enable the freedom of movement, inspiring and connecting explorers worldwide with unforgettable European destinations.
Join the movement. Go Indie.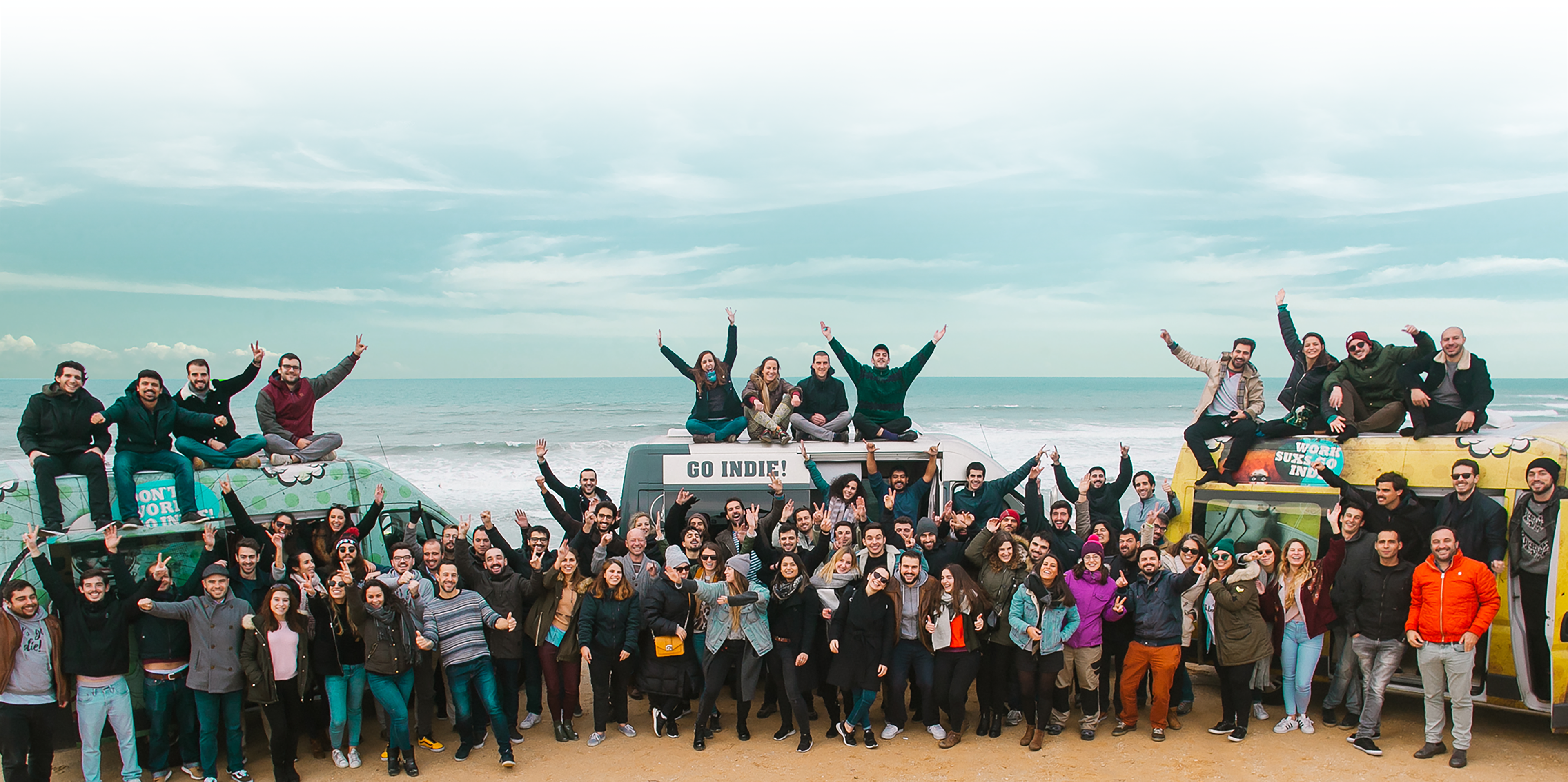 We are looking for someone to lead all of Indie Campers design efforts with the main focus on the Indie Product.
You will be a part of the Product team and a Leader of the Design team.
You will be co-responsible for all of Indie Campers Image and product experience:
Indie Campers booking platform;

Indie Campers logistics platform;

Indie Campers road-trip companion app;

...
Main requirements
5+ years of professional experience
Experienced working in startups
Very comfortable working as a team member with other designers, developers, and product managers
Experienced working on:

Desktop-based web applications
Mobile-based web applications
Native mobile apps

Comfortable with small graphic design tasks when needed
Nice to have
Experienced leading design teams
Knowledgeable about CSS and HTML
Perks
Health Insurance
Coffee (as much as you like)
Breakfast & Fresh fruit
... and the best one ... use any of our Vans, anywhere in Europe, for free, during two whole weeks every year (subject to van availability)