UX Designer - Native Apps
eDreams ODIGEO
We are shaping the way people travel today and tomorrow!
Job details
Full-time
Barcelona, ES
Relocation paid
Requires Work Permit

Requires that you're a citizen or have a valid work permit / visa sponsorship to work in the country in which this position is based.

Intermediate
English

Preferred spoken language
Intro
Our dynamic team of young, talented professionals from over 60 different nationalities is driven by one clear mission: making travel easier, more accessible, and at a better value for our 18,5 million customers worldwide. Our professionals develop and use cutting-edge tools to be able to offer more combinations of tailored travel plans than any other site (we can create 3,000 travel plans in 10 seconds!).
We're looking for a highly creative and motivated UX Designer to join our UX and Product team based in our Barcelona HQ offices.
You will use your design skills to create meaningful and memorable experiences that delight our customers and drive profit to the business. You'll work closely with other UX Designers, the UX Team Leads, the Head of UX Design and the UX Research team while collaborating with Visual Designers, various stakeholders and Product Owners. The ideal candidate would be able to use their technical expertise and design know-how to help our team communicate more fluidly and rapidly.
As a UX designer at eDreams ODIGEO you will:
Create engaging, easy-to-use native apps design solutions that address business and user needs
Leverage research insights (qualitative and quantitative), trends, and best practices to recommend and influence the product experience
Contribute to high-level strategic decisions with the rest of the product team
Participate in user research activities and usability studies to be able to iterate design solutions based on customer data
Lead and facilitate brainstorming sessions and workshops with multi-disciplinary teams during early stages of product ideation
Embrace collaborative approaches to design. Work closely with product management, user research and engineers throughout design, development and implementation cycles
Produce concept models, journey maps, interaction flows, wireframes, interactive prototypes and UI mockups
Produce pixel-perfect production assets and design specifications and work with engineers to implement design solutions
Present your design work to peers and partners with exceptional presentation, communication, and negotiation skills
Be a leader both inside the UX group as well as within a product team
Understand our brands, our aesthetic, and our differentiators - become a brand steward
Give and solicit feedback from other designers in order to continually raise our bar for quality
Help cultivate a strong design culture through organizing opportunities for skills sharing, teaching and speaking opportunities
Drive UX vision in alignment with product roadmaps
Main requirements
At least 3 years of professional UX design experience for native applications (iOS and Android)
Experience being a key member of a UX team participating in the product development lifecycle of several successfully delivered native applications and/or software applications
Bachelor's degree in design, related field, or equivalent professional experience
Solid knowledge of Sketch or Adobe Photoshop or Illustrator
Demonstrated experience using analytics data to inform design decisions
Demonstrated experience in doing usability testing and design research activities or collaborating with a UX research team
Strong organizational skills
Strong presentation skills with the ability to speak to and defend your decision making yet be able to have open, direct and respectful conversations to ensure we reach the best possible design solutions as a team
Understanding of complex e-commerce businesses, preferably with travel industry experience
Excellent attention to detail
Demonstrated experience of interaction design, typography, color, and page layout
An online portfolio or samples of work demonstrating your UX skills
English speaker with good written, verbal, and presentation abilities
Team player with a positive attitude and sense of humour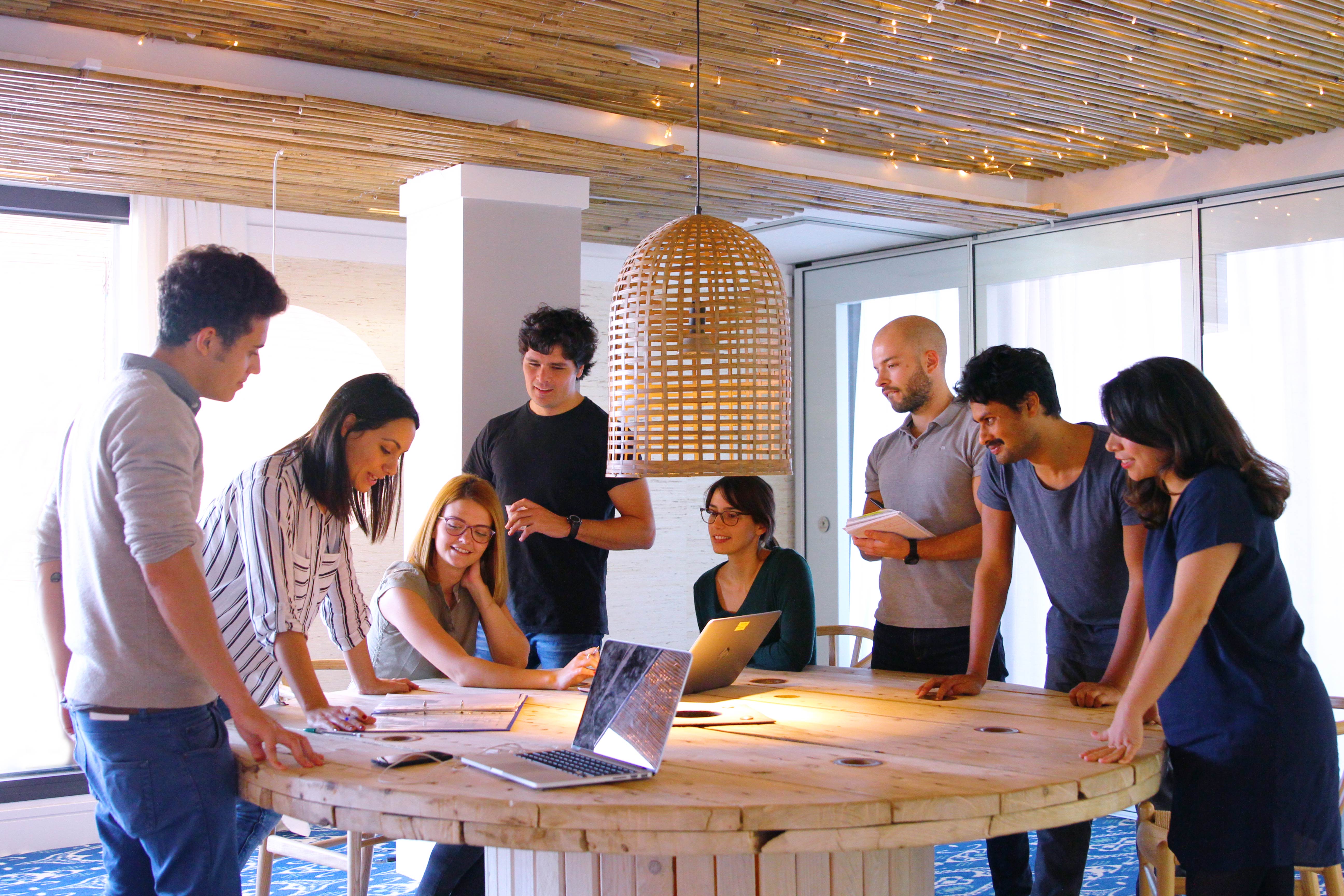 Perks
Office with open spaces, breakout areas, training spaces, terraces with great views of the city, KANBAN boards, UX labs and more!
Variable bonus compensation
Cross-functional training and ad-hoc training for all employees
Discounts: airlines, gyms, restaurants, shops
Half-day Fridays
Free English & Spanish language courses
No dress code among our policies
Showers and changing rooms on site where you can freshen up for whatever rocks your boat
A range of company benefit plans (healthcare, meals, transport passes, childcare vouchers, accident and life insurance, etc.)
Work and fun go hand in hand! Our Go!Teams will invite you and your teammates to social activities and events (support charities, celebrate successes, milestones or just Christmas, and even take part in sporting events)
An informal management style that promotes simple and direct relationships between team members and across teams