Senior JavaScript Developer
eDreams ODIGEO
We are shaping the way people travel today and tomorrow!
Job details
Full-time
Barcelona, ES
Relocation paid
Requires Work Permit

Requires that you're a citizen or have a valid work permit / visa sponsorship to work in the country in which this position is based.

Senior
English

Preferred spoken language
Intro
Our dynamic team of young, talented professionals from over 60 different nationalities is driven by one clear mission: making travel easier, more accessible, and at a better value for our 18,5 million customers worldwide. Our professionals develop and use cutting-edge tools to be able to offer more combinations of tailored travel plans than any other site (we can create 3,000 travel plans in 10 seconds!).
We are now looking for a passionate Senior JavaScript Developer to join our Development Team based in our HQ offices in Barcelona.
Working on new projects and ideas, innovating and sharing your experiences with your teams makes the opportunity to develop, both at a professional and personal level. You'll get to work in an incredibly dynamic, evolving industry in which every day brings new challenges and new levels to aspire to.
As a Senior JavaScript Developer at eDreams Odigeo you will:
Develop high quality, testable and performance software that helps millions of our customers discover the world through travel
Work closely with product owners and business stakeholders to estimate and plan new requirements
Drive best software development practices in the team
Pay more attention to code quality than to deadlines
Drive to continuous improvement in the team
How does our Front-end team work?
We are a huge team and we love code reviews
We value hunger for learning, knowledge sharing and ambition
We are building a complex application and encourage our teams to share new ideas and innovate
You will work in an informal atmosphere in a dynamic and highly qualified team
We have a super high traffic. Performance and scalability are really something to be taken into account
Mobile first thinking
Strict agile environment
Passion for user experience
For a better idea about our technological culture, you can go here or follow our tech blog where we show the technologies we work with!
Main requirements
Deep JavaScript knowledge
Back-end knowledge
MVC frameworks experience (AngularJS, Backbone.js, Vue.js, etc.)
Usage of linters such as JSCS, JSHint, ESLint, etc.
Knowledge of packaging and task runners experience such as Browserify, Webpack, Grunt, Gulp, etc.
Experience with Node.js based tooling in general
Ability to integrate with a variety of third parties
Product-oriented mindset
Ability to take high impact decisions within a team
Strong problem solving and analytical skills
Great communication skills as well as fluency in English since we have people from all over the world
Interest in discovering and applying new technologies
Experience with version control and continuous integration
Definitely a Team Player spirit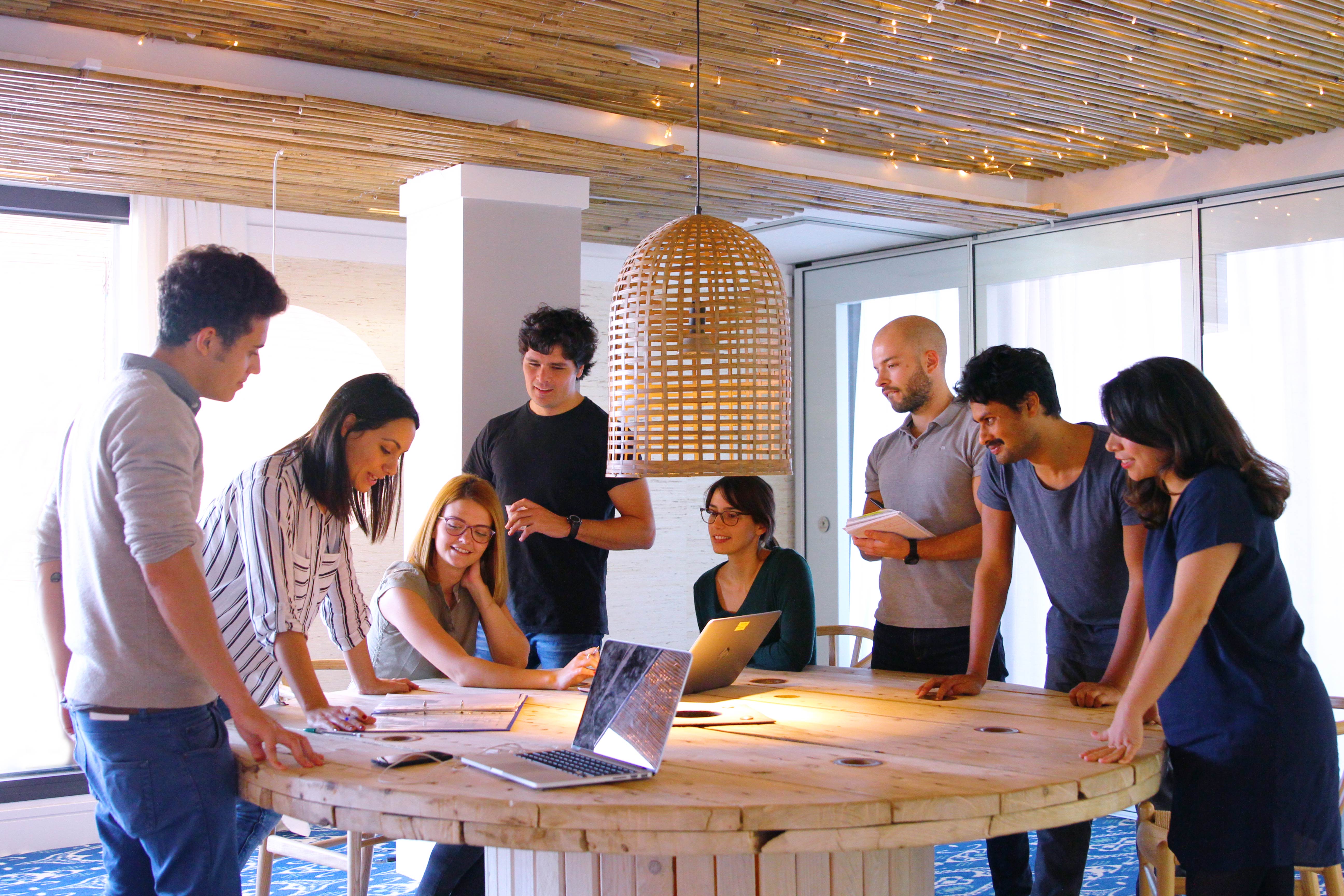 Nice to have
Styling knowledge (SASS) is a plus
Unit testing experience and automation testing skills (Selenium, Cucumber)
ES6 is a plus
Java EE is a plus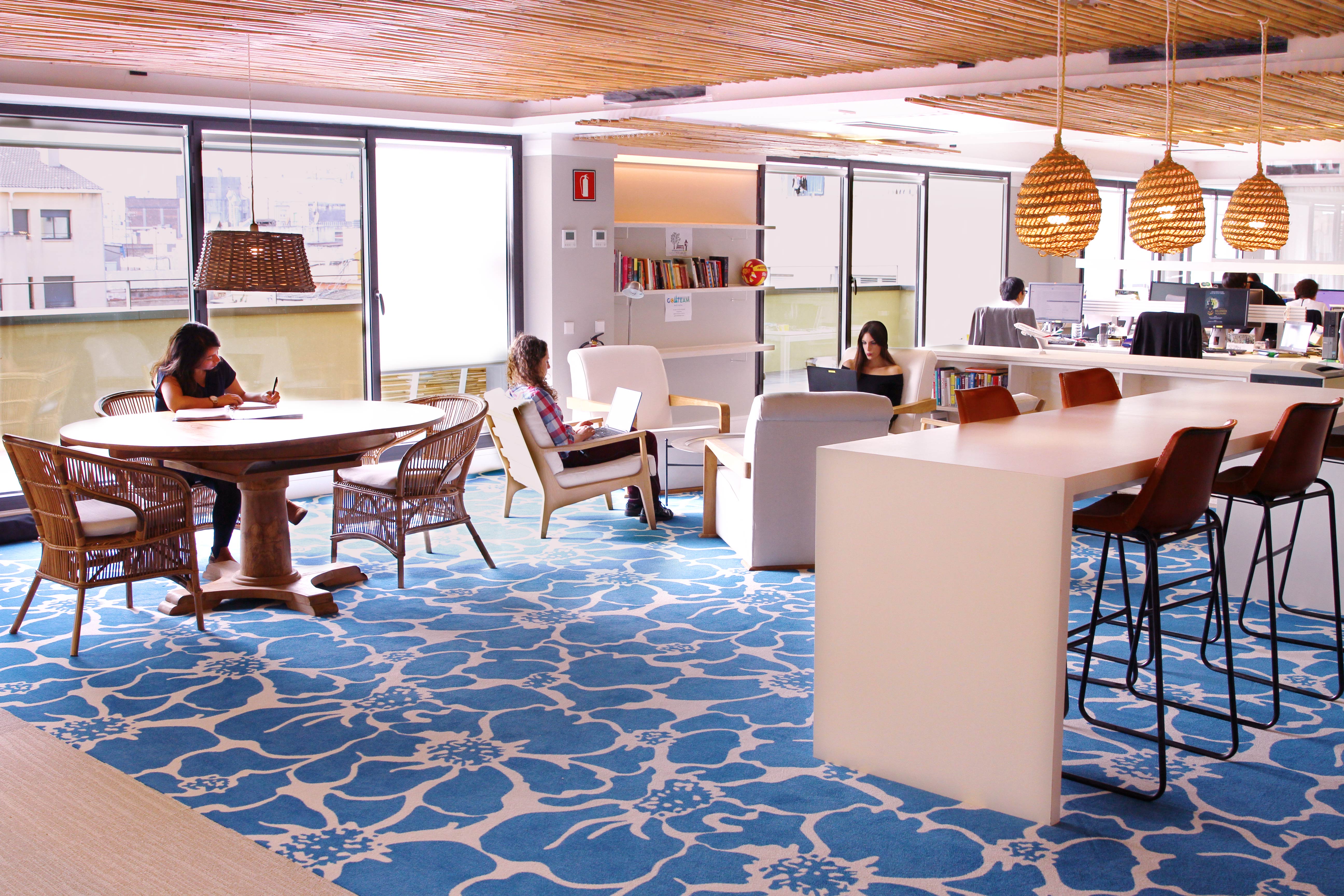 Perks
Office with open spaces, breakout areas, training spaces, terraces with great views of the city, KANBAN boards, UX labs and more!
Variable bonus compensation based on both individual and company performance.
Discounts with our network of partners (airlines, gyms, restaurants, shops)
Half-day Fridays
Free English & Spanish language courses
No dress code among our policies
Showers and changing rooms on site where you can freshen up for whatever rocks your boat
A range of company benefit plans (healthcare, meals, transport passes, childcare vouchers, accident and life insurance, etc.)
Work and fun go hand in hand! Our Go!Teams will invite you and your teammates to social activities and events (support charities, celebrate successes, milestones or just Christmas, and even take part in sporting events)
An informal management style that promotes simple and direct relationships between team members and across teams